Solutions
From ideas to reality
Consulthink offers you and your company a number of outstanding business solutions. We believe that in any area you need advice, management support or business planning, you will find the right help and expertise.

Strategic and business planning
Strategic level screening
Strategy development
Implementation support

Process Development
Process assessment and planning
Work-flow design
Business Process Reengineering and Optimization (BPR)
Business transformation
Preparation, planning and execution of transformation
Product catalog structure, life cycle management
BSS and CRM system implementation
---

International consulting
Developing and managing a complete PMO / professional team
Business Development
Key Account Management

Management consultation
Support of decision-making
Organizational development, reorganization
Education, Mentoring, Training

Communication
External and internal communication support
Customer segmentation
Concept and strategy development
Why choose us?
At Consulthink we are all different, but our values are common. We have accumulated our experience in multinational and small businesses, our diverse professional knowledge and over 15 years of experience to achieve common success with our Clients, from ideas to reality.
---
Creativity

In addition to consulting, we are actively involved in the implementation. We think with you and work for you because we believe that even the smallest ideas can be great.

Experience

Our experience is diversified. You can count on us if you need an outside viewpoint, be it telecommunications, IT or even the banking sector.

Compliance

We take compliance with regulations and deadlines seriously, both internally and externally.

Security

Data security and customer data protection are minimum requirements for trust between supplier and customer.

Environment protection

Not only our logo, but we are green too. We manage and deliver our documents electronically to our clients. Protecting the environment and reducing paper use.
About us
Consulthink Solutions Ltd. was founded in 2015. Our aim is to build the future with our Clients, combining our corporate experience with the flexibility and human-friendly approach of SMEs.
Our mission
We offer our customers complete solutions. Whether it is strategic planning or management support, our team is at your service from the start to finishing implementation. Using our international and domestic experience, we are ready to launch new projects, support business transformation and improve business processes.
However, we also sincerely believe in the success of our partnerships. If necessary, we create value for our clients in cooperation with reliable companies and professional experts.
With the help of our versatile, youthful and experienced colleagues, we are able to cover both strategic and management consulting with a focus on tangible results. This includes developing existing and new processes, supporting complete business transformation, and communication. Thanks to our international experience, without borders.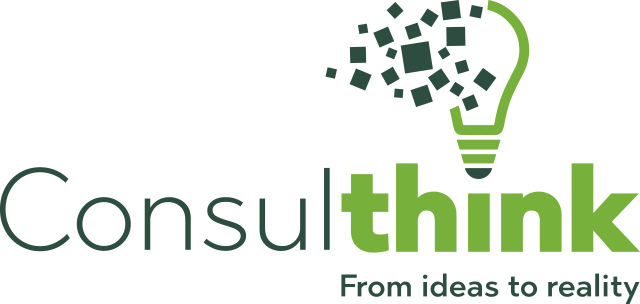 Management
We believe in partner relations, in the power of trust. Get to know the management of our company and contact us.
---
---
Corporate Social Responsibility
Consulthink Solutions feels and take responsible for our society and for the future. Start-ups and young businesses are at the forefront of our support philosophy. At the same time underprivileged students lie at the heart of our support activities.
---
Together for the Autists Foundation

Despite the challenges of the year of 2020, we were able to support the Together for the Autists Foundation, this way contributing to the help, the Foundation offers for the children living with the autism spectrum disorder.

Foundation of Messzehangzó Tehetségek

In 2019, we contributed with our support to give even more "Messzehangzó" children the opportunity to become who they are by their talents and diligence.

ÁGOTA Village

At Christmas 2018, our team selected the ÁGOTA Foundation, who joined the brick-collecting campaign to help build the "ÁGOTA Village". We supported their goal with a truckload of raw materials!

Csörögi Study Hall

In 2017 we supported the Csörögi Study Hall with our donation. The institution, which mainly deals with disadvantaged Roma children, promotes equal opportunities for children and their parents.
Career
Join our diverse and inspiring team!
Want to be a member of a youthful and creative community? Would you like to know many areas of counselling? Would you gain an insight into different industries and get to know their specifics?
Are you communicating well in english, understand customers needs, and are you able to work with them and in team? Do you crave more than usual, are you motivated and ready for action?
---
Open positions
We are constantly looking for creative problem solvers, strategic thinkers and in-depth consultants. If you have coached in the telecommunications, banking and IT world or have gained experience in other fields, we are looking forward to your application with your CV.
---
Senior Project Manager

3+ years of IT PM Experience

Knowledge of PM methodologies and tools

Excellent communication skills

Apply

Test Manager

2+ years test management experience

General and extensive software engineering knowledge

Experience in banking is a plus

Apply

BSS Consultant

3+ years business consultant experience

Knowledge of BSS projects from design to implementation

Knowledge of process development and strategic planning

Apply